SAGAMIHARA FAMILY HOUSING AREA, Japan – It was like stepping into the unknown when Sgt. Georgette Ray's 1st class children first entered a Japanese school last fall.
Unfamiliar with the language and culture, her three school-aged children were nervous about taking classes in a foreign country. So were their parents.
Piles of forms printed in Japanese to enlist children initially became a daunting task for Georgette and her husband, Roderick, who served 20 years in the military.
"At first it was very overwhelming with all the paperwork and trying to translate it," said Georgette, the detachment sergeant for Medical Department Activity-Japan.
U.S. Army parents in Japan who choose to send their children to off-post schools face similar challenges, but have been known to support each other to ensure children have a unique learning experience.
Around the start of the fall semester, Georgette and Roderick befriended another military couple with two daughters at a Japanese school. The couple's eldest daughter later served as a translator for the Rays, helping them with paperwork and at school meetings.
The Ray family has since hired a Japanese tutor to help the children with their homework, and the schools have English-speaking teachers to guide them through their lessons.
"Without them, I don't know if we could have made it," Georgette said. "We were very lucky that they helped us."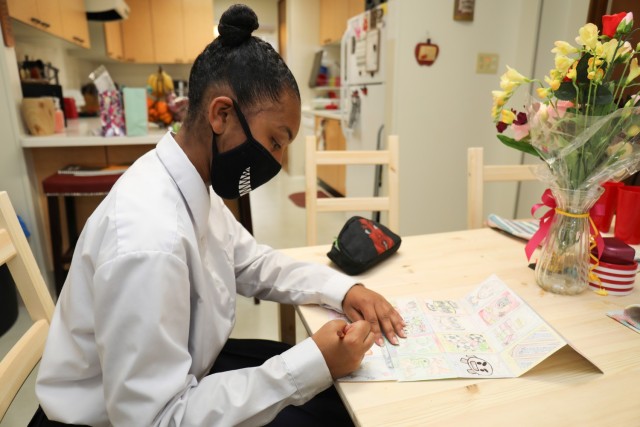 Related to Japan
Last year, when deciding on the family's next destination, Georgette said her children unanimously chose Japan.
"They all chose Japan," she said. "So I didn't want to come here and not introduce them to the culture and not find out what's outside the gates."
"I thought it would be nice for them to learn a different language," Roderick added, "and figure out how to be part of a group they don't know."
Georgette said that their children had already been able to have a childhood very different from hers. Besides Japan, the Army took the Ray family to Colorado, New York, Texas and the Washington, DC area.
The many moves her children have gone through are a departure from life in the small town of Hopkinsville, Kentucky, where she grew up.
As a child, Georgette said she had the opportunity to form long-term friendships, which military children like hers may find difficult to do.
"Yes, they meet people and make friends, but either they leave or we leave," she said. "Not being able to establish those roots is one of those things that has been difficult for them."
On the other hand, her children were able to travel, meet new people and deepen their knowledge of the world.
"My children have been able to see and do so much more than I ever dreamed of," Georgette said.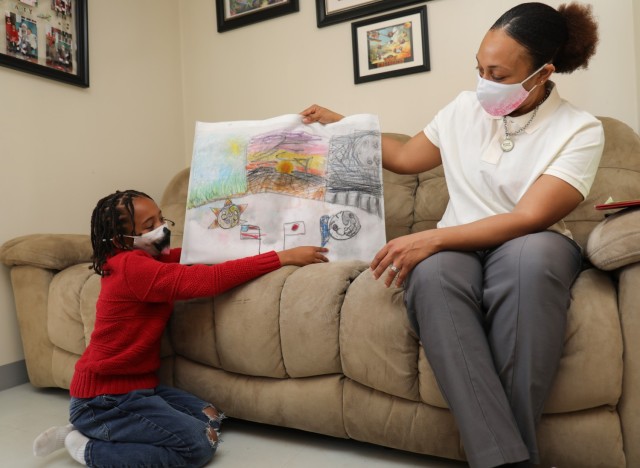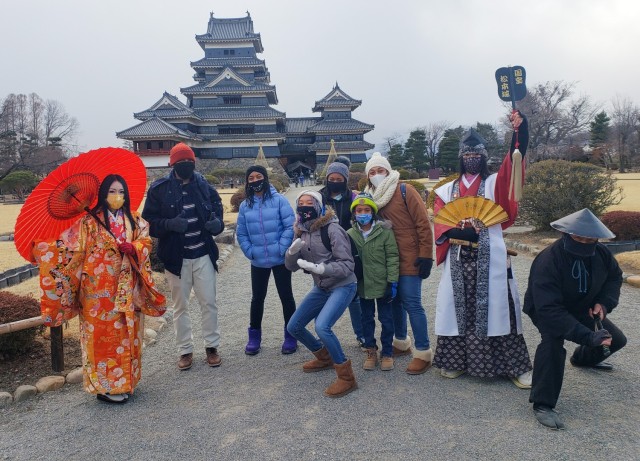 Adapt to culture
Ray's youngest child, Roderick Jr., 8, who attends nearby Sagamidai Elementary School, has already adjusted well. When the new school year begins this month, he will be in third grade, where he said he hopes to learn more about science.
At recess, he said he played games with other students and preferred school lunch in Japan, especially tofu soup, over food in America.
The energetic boy, who enjoys drawing and watching Japanese cartoons, has also learned a great deal of the language and speaks it regularly with his classmates.
"It seems normal," Roderick Jr. said, "because I speak a language that other people can speak."
Abigail, 12, will be entering seventh grade at Sagamidai Junior High, where her 14-year-old sister Naomi is also attending.
Abigail said she can now read and write Japanese "katakana" characters and has become more confident in her language skills. Sometimes she even helps translate for her parents.
"It's great to know more than my parents," Abigail said with a smile. "My parents are going to have to ask me something."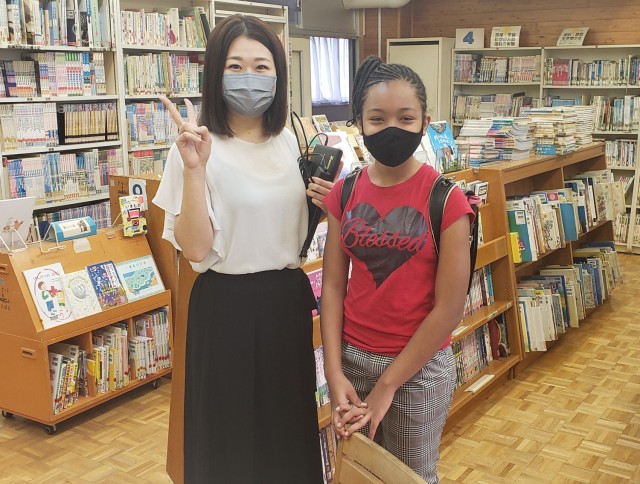 Roderick said that while they were with him when he was shopping, his children often practiced Japanese with police station employees who spoke the language. Children also learn new words from them.
"The culture here is like the whole community," Roderick said. "Not like in American schools, where 'It's your child and it's my child.' Everyone participates."
Naomi said she read Japanese much better than she spoke it, but still enjoyed the challenge of trying to be bilingual while learning more about Japan.
"I like [cultural] differences, and figuring things out is fun," she said. "It makes my brain work. »
Naomi, who will be in ninth grade, also has an artistic side. She said her bedroom is an "artistic mess" with different canvases, pastels and colored pencils.
During the first week of school, Naomi was asked to create drawings of American culture, which she then shared with her class.
And, in an effort to engage with other students, she made a few dozen little drawings that depicted their favorite things, like anime, baseball, and basketball.
"It was a project I did myself," Naomi said. "I wanted to get out of my comfort zone and get to know other people in class."
Georgette understands that the decision to send her children to a Japanese school may set them back a bit in their studies as they navigate a new setting.
However, she thinks that her children will eventually be able to catch up. And the skills they are learning now, such as flexibility and the ability to overcome adversity, could make them stand out in their college applications or in job interviews, she said.
"It's an opportunity that most people don't have," Georgette said. "We were lucky to get it, so why not take advantage of it? »
The proud mother added that she was impressed with how her children were able to transition into an environment she sometimes finds stressful.
"The fact that they did it daily until they got used to it, I take my hat off to them," she said. "I'm intimidated when I go there for a parent-teacher conference, and they go through that every day. I never hear them complain and they really seem to enjoy it.
Related links:
HOLD ON! month of the military child
News from the U.S. Army Garrison Japan
USAG Japan Official Site