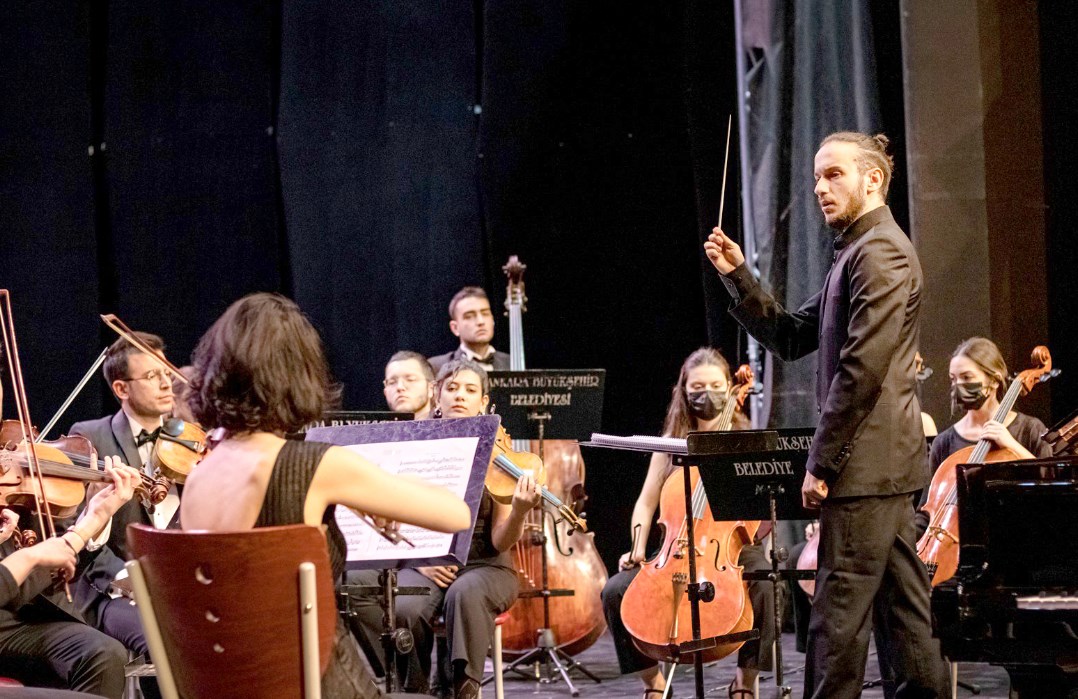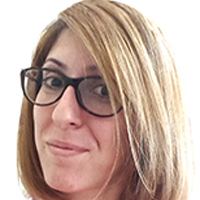 By Mai Al Khatib-Camille

Multidisciplinary painter Çağla Akpınar collaborated with conductor Yağız Oral to create expressive pieces that highlight how music and art can go together in perfect harmony.
The 27-year-old, from Ankara, Turkey, fascinates art lovers with her murals and artistic talents in exhibitions and one-on-one showcases…and now her work, inspired by the composition of Yağız, has been added to the music channels.
"Dissonant Harmony by Yağız can be found on all digital platforms such as Spotify and YouTube with an amazing video of my artistic process," said Çağla, Riffa's freelance art teacher, best known in the art community and on Instagram under the name of Wicked Rose.
"It was a pleasure to work with him on a different type of art that I had never experienced before. My art is mostly personal and I enjoy when people find meaning in themselves from my work. It's like creating a universal language without noticing it.
Yağız, a 24-year-old Turkish film composer, has been working in the film and music industry for about five years. He has a portfolio of work ranging from short and long productions for digital platforms to advertisements for organizations such as FIFA and the European Union. He is also musical director and conductor of a symphony orchestra of more than 60 people.
"Our vision was to portray the harmony that music and colors can achieve," said Çağla, Magna Cum Laude Fine Arts graduate from Bilkent University's Faculty of Art, Design and Architecture. in Turkey.
"Music and art can operate separately; but they can also create together a different language which is strong. In this narrative, however, since experimentation is essential, the music and painting have been targeted as a journey from beginning to end. When I first listened to his music, I began to visualize the actions and dynamics of the tunes in my mind.
"It makes you feel like the music has no end; it is fluid and continuous. I felt the rhythm all over my body; music has its own personality. This is why I call my painting Peaceful Chaos.
She didn't want the colors to be bright and romantic, or dark and gloomy. She chose blue, red and yellow and modified these colors with the neutral tones of black, white and gray.
"The fluidity of the music should not be hindered by sharp brushstrokes, lines or specific geometric shapes," she added. "That's why; I felt I had to go for a fluid painting style. And of course the whole project is about spontaneity, so the perfect medium was acrylic and plastic paint.
The painting includes two pieces of canvas; each of them 100x90cm and the total size of the work is 180x100cm.
While they both would like to one day have a combined performance of music and art on stage in Turkey or Bahrain, Çağla would like to see the artwork exhibited and perhaps auctioned by an art space valued. In the meantime, she is working on her own art projects and will soon have some exciting news coming to the NFT world.
Those wishing to watch the video art, created by director Amr Atef and emerging artist Mariam Mansoor, can do so via @wickedrose.art on Instagram's highlight reel.