By Otiato Opali in Nairobi, Kenya | chinadaily.com.cn | Updated: 2022-04-10 11:04
The deepening of cross-cultural exchanges between China and Kenya is evident in the growing interest in Chinese language and culture among students and the general population.
Speaking at a Chinese language learning event in Nairobi on Friday, Charles Nzivo, deputy director of Kenya's National Library Service, said more and more Kenyans are taking an interest in Chinese culture and coming to libraries to learn more about China over the past 10 years. .
The event, whose purpose was to celebrate the Chinese language as a meaningful and diverse language worth pursuing and learning, brought together library staff, students from various Confucius Schools and Institutes across the country. and members of the public.
Nelly Nabwire, a Kenyan tourism industry worker who attended the event, said after graduating in tourism, her knowledge of the Chinese language played a big role in her getting a job. .
"During my university studies, I studied Chinese language at the Confucius Institute alongside my main study program and after graduation, I managed to find a job in a travel agency that mainly caters to Chinese tourists," Nabwire said.
"Since most of our customers are Chinese, my knowledge of Chinese language and culture makes it easy for me to provide them with the best service when they visit our country's beautiful destinations," she added.
According to Nabwire, the seed of interest in the Chinese language was planted a long time ago and as the younger generations mature, the number of Chinese speaking Kenyans is increasing.
"My interest in the language started 10 years ago when my sister, who was learning the language, started teaching me a few words. That's why once in university, I made sure to m register for the Chinese course through the Confucius Institute." Nabwire said.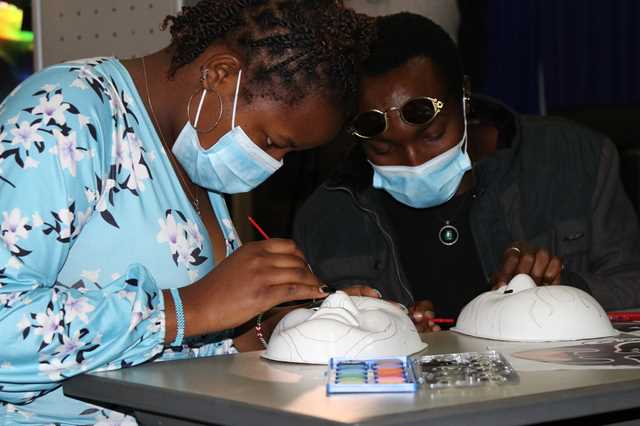 "Now that I have studied the language and made a living from it, my younger siblings and cousins ​​are also interested and would also like to have such opportunities. As more and more young people are attracted to study the Chinese language, the local people learn to better understand the Chinese culture and way of life."
Liu Zhenyu, the representative of the Chinese Embassy in Kenya at the event, thanked the service of the National Library of Kenya for organizing the event and pledged that the embassy will do her book donations an annual event as she continues to support cultural exchanges between the two countries.